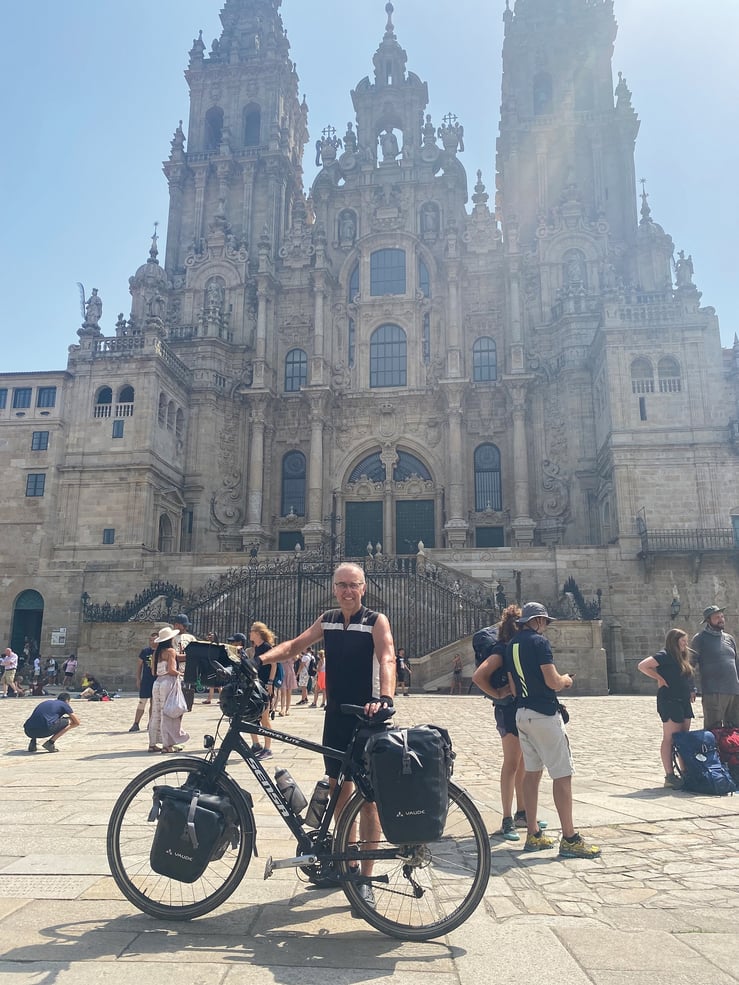 The content of this blog is the foreword from the Editor in Chief, published in PotatoWorld magazine 2022/03.
This summer, I cycled from my home to Santiago de Compostella. A wonderful experience to be on the road alone for a long time, to meet a wide range of people and also to get to know myself in a new way. Both physically and mentally.
During my pilgrimage, I passed through many different cultivation areas. The province of South Holland with the possibility to irrigate, the saline soils of the province of Zeeland without the possibility to irrigate, hilly Belgium with limited irrigation, and France where I saw really large reels in use. Finally, I arrived in northern Spain, where it's almost impossible to grow potatoes without irrigation. Even in hot and high Navarra, I saw large plots of potatoes, which were being supplied with water by an ingenious system of canals and locks. Despite the hot weather, the plants were still in good shape in mid-July. All these systems could perhaps also help growers in other areas to have more fresh water available during the growing season. However, this knowledge is often only available locally.
Gathering knowledge is, in my opinion, an increasingly important prerequisite for a successful farming business. As an example, we wrote an article about the Norwegian company Bjertnæs & Hoel this month. This company saw an opportunity in the market and took full advantage of it. Not blindly, but very carefully thought through by getting the missing knowledge from somewhere else and translating it to the local situation.
And everyone in the potato chain can brush up their knowledge in practice at the upcoming international Interpom trade fair in Kortrijk, Belgium. We as Team Potato World will also be personally present here again. Hopefully you will return home at the end of November as inspired as I was after my pilgrimage.
Jaap Delleman (Director / Editor in chief at PotatoWorld magazine)

Want to brush up on your knowledge regarding the complete potato chain?
Our Potato handbook is a global potato university in 1 book!
Buy your copy today and get a one-year free subscription to PotatoWorld magazine.