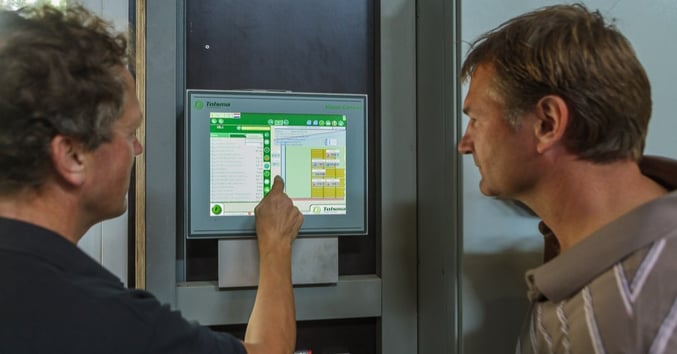 After the purchase and installation of a storage facility, the supplier can still make a valuable contribution to storage efficiency.
The 2 secrets everybody should know before buying a potato storage solution
Before you decide whether or not to invest in a storehouse, there are a number of things to think about. Your own basic knowledge is an important factor in this.
Know what to do with potatoes that are not suitable for long storage
Potatoes that are not suitable for long storage, for example because of a too low underwater weight or as a result of harvesting damage, for example by clods, will not improve in quality in the storehouse. Not even the most advanced storehouse available can make this happen.
Also, when storage is only needed for a short period, for example only a few months, a mechanical cooling installation may not be necessary. Depending on the climate, outdoor air is often sufficient.
However, if you operate as a potato grower in a market in which long storage is necessary, it can be an advantage to be able to supply good quality potatoes at the end of the storage season. In this case, mechanical cooling is recommended. All the more so because, during the transition from old to new harvests, the available volume does not always correspond with the demand, which often results in a price increase. When agreements have been made to grow and store for this specific moment, an optimally-implemented storage period can make all the difference.
Before you, as an entrepreneur, decide whether or not to invest in a storehouse, there are a number of things to think about. Two key points that can help with this are your own basic knowledge, but definitely also the knowledge of others, such as 'hands-on' experts and suppliers.
Know the product
First of all, make sure you learn about the potato. For example, do you know how the potato is physiologically constructed and what it needs to survive in the phase of rest? At what Temperature and relative humidity does the potato do well? What is the influence of the growing season on the potato during the storage period? What kind of diseases can enter the storehouse and how should you treat them to keep tubers healthy? In short, what do you actually keep in your storehouse? This may sound like a strange question to ask yourself when you just put all your kilos or tons of potatoes into storage. Nevertheless, the answer to that question is crucial in order to deliver the best possible end product, for potatoes are living matter.
Know the behaviour of air
Knowledge about air is essential when you make decisions about storage. How does air behave when it absorbs moisture, releases it (condenses), cools down, warms up? How does air distribute in the storehouse? How much effort does it take to get air through a ventilation duct? How do I make sure that the storage computer switches on and off at the right time? Where and how do I measure the temperature of the potatoes and the air?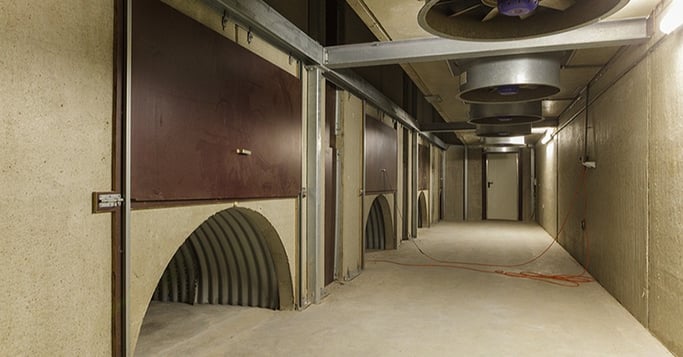 If you do not know about the air in and around the storehouse,
you can forget about successful potato storage.
Understand the technology
What options are there to move air, cool it down, and warm it up? What storage system is best for my potatoes? What is my spending limit and what is available in the market for that? How does a cooling system work and what are the options? Technology is amazing, but it is not a magician's hat. Thinking carefully about your requirements and sharing them with an advisor or supplier will ultimately ensure that a storage installation that does what suits your business is put in place.
Want to read more about the 2 secrets everybody should know before buying a potato storage solution?
Download our free e-book now!